Description
Seeded Polytunnel Premium Grade Buds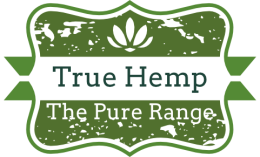 White Mist is a premium grade seeded strain developed from our own breeding program using genetics from EU-registered hemp varieties. We spent three years selecting and crossing strains to produce this high-quality strain, which is grown organically in a polytunnel. White Mist is one of three strains we offer, and it has quickly become a favorite among our customers.
By crossing the genetics of two of our best strains, we have created a sweet hybrid with smooth buds and a fresh taste that surprises. White Mist is a CBD-rich strain with a soothing and relaxing effect, making it perfect for unwinding after a long day. Its flavors are sweet, earthy, and floral.
Our White Mist strain is a seeded variety, and the seeds are of excellent quality and viability. We also sell feminized seeds separately so you can grow your own plants at home using our great genetics.
Experience the difference of a premium CBD strain with White Mist, and discover why it's quickly becoming a favorite among CBD enthusiasts. Order now and enjoy the exceptional flavor and effects of White Mist.
Organically grown
Low viable seed count
11.265% CBDa
0.859 CBD
0.505% CBG
0.373%THCa